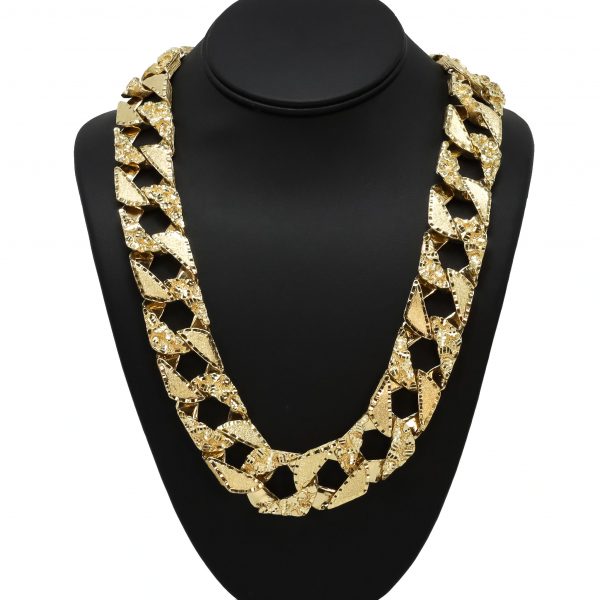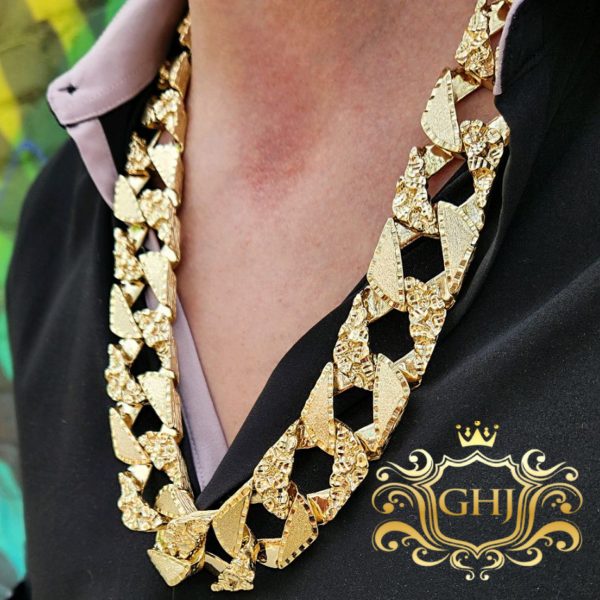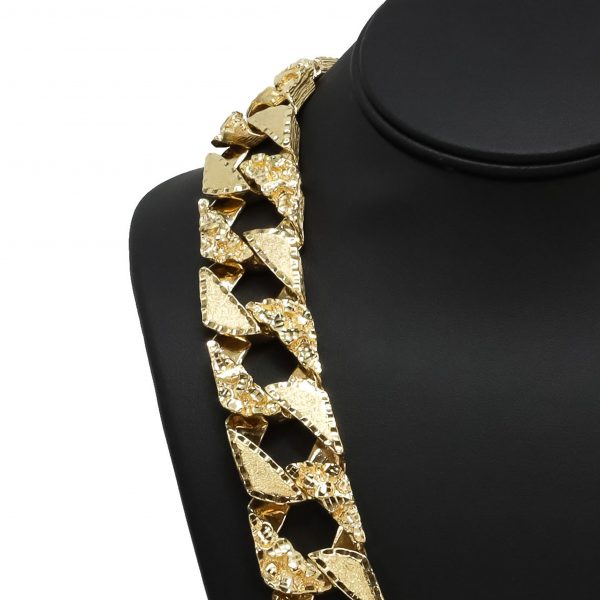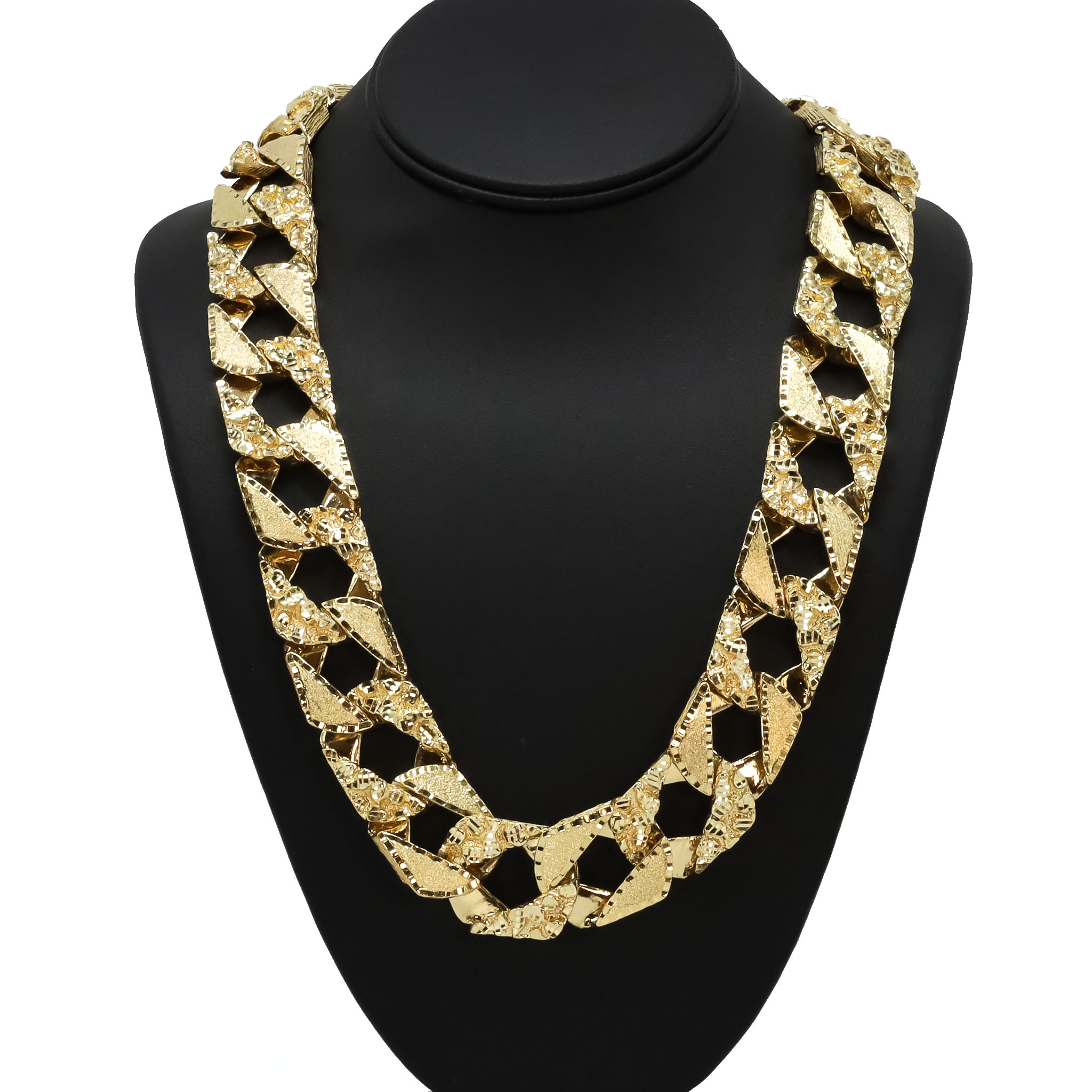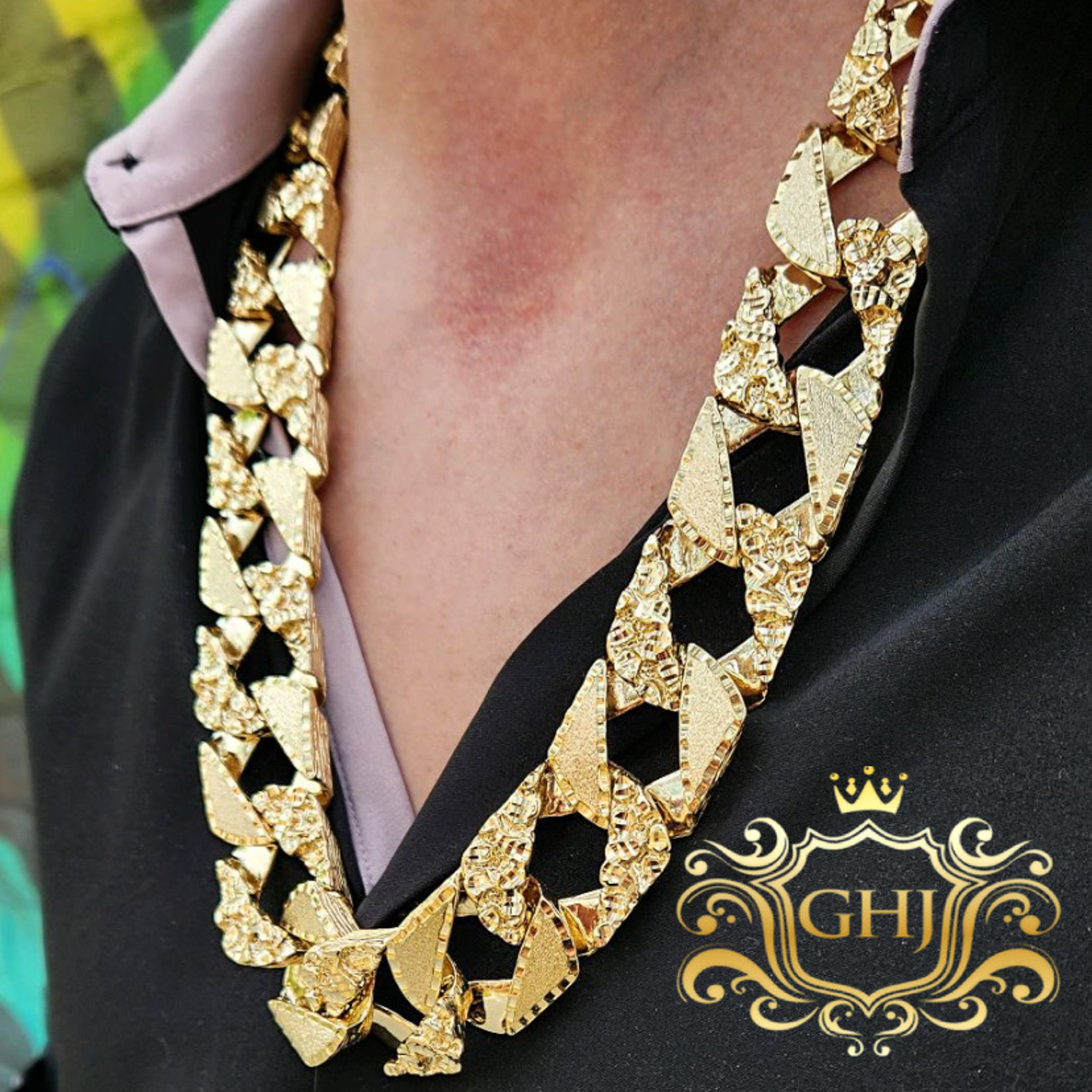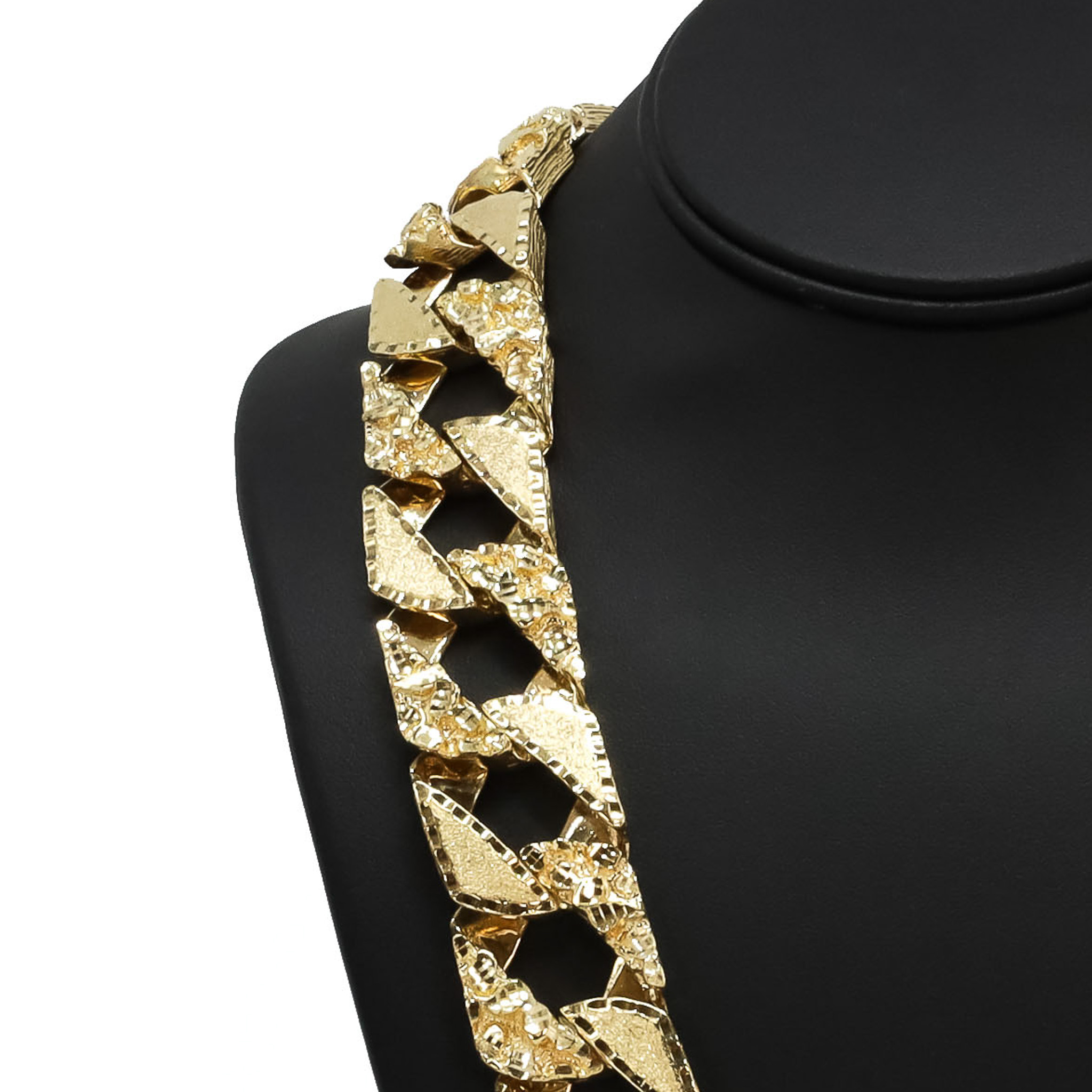 Big Nugget X Diamond Cut 24.5mm 30″ – Solid Chain
$26,300.00
*Pre-Cut chains means we have only one of this specific chain in stock at the specific length. It can not at this time be shortened or have added length*
Please contact Golden Hand Jewellery for more details.
Description
Additional information
Reviews (0)
Description
HAVE YOU EVER SEEN A CHAIN LIKE THIS? 👀
COME IN STORE TO PLACE YOUR ORDER (COMPLETLEY CUSTOMIZED)
Style: Big Diamond Cut X Nugget Chain
Length: 30″ *Chains can also be shortened or extended*
Width: 24.5mm
Clasp Options: No Clasp ,G-lock, Hidden Clasp
Gold: 10K Yellow Gold
Estimated weight: (weight is not guaranteed)
20″ Approximate 260 grams
22″ Approximate 280 grams
24″ Approximate 300 grams
26″ Approximate 320 grams
28″ Approximate 340 grams
30″Approximate 360 grams*
32″ Approximate 380 grams
34″ Approximate 400 grams
36″ Approximate 420 grams
COME IN STORE TO PLACE YOUR ORDER TODAY!
*The Chain will weigh less if the nugget links are diamond cut vs high polished*
+This chain is solid custom made in shop
-Option to trade in Scrap gold towards reducing The Price
*Our pieces are 100% 10K Gold, unless stated otherwise*